Reviews
Friendly clean great room
Rosemary (23 Jun 2022)
Source: Booking.com
Matt (17 Jun 2022)
Source: Booking.com
Nice staff, very clean and comfortable. Thanks
Jarrod (15 Jun 2022)
Source: Booking.com
Derek (15 Jun 2022)
Source: Booking.com
Thomas (13 Jun 2022)
Source: Booking.com
Lisavoo (9 Jun 2022)
Source: Booking.com
The room was nice had everything in it and the staff were very friendly
carol meech (5 Jun 2022)
Source: Google
Jamie (4 Jun 2022)
Source: Booking.com
Jamie (4 Jun 2022)
Source: Booking.com
Mary (30 May 2022)
Source: Booking.com
David (28 May 2022)
Source: Booking.com
Blair (28 May 2022)
Source: Booking.com
Our stay here was awesome. Its just outside CH CH City so you can escape the crowds for a good nights sleep.
Merv71 The Club Bar Video Room (26 May 2022)
Source: Google
John and Val (22 May 2022)
Source: Booking.com
Lots of space - more than a normal motel
We stayed for one night in the large four room unit. We were able to sleep 2 couples and three singles in four rooms each with an en suite. The unit was very clean and well appointed. Furnishings were modern and comfortable and there was plenty of room for all of us. Booking was a breeze, and while the check-in was remote, it was personalised with clear directions to the room. As it was the owner came out to greet us which was lovely. We had an extra car which was able to parked on site and ate at the restaurant next door. We would definitely stay here again - and would recommend the large unit.
kaueli2 (20 May 2022)
Source: TripAdvisor
The best motel in Rangiora
We loved this motel. The beds were so comfortable, the decor was nice, the room was immaculately clean and the hosts genuinely cared about our comfort. A good location next to the supermarket.I will definitely stay here again next time I am in Rangiora. Five stars from us..
Trippy0800 (14 May 2022)
Source: TripAdvisor
Amazing service and motel
Riverstone Motel is our regular go-to for when we are heading to Christchurch and we stay here when we are coming and going to Southland. Charlotte and Mike are amazing to deal with, super friendly and quick to answer any booking enquiry or questions and they look after us often with little extras to make our stay extra special! Our team all love staying here, comfortable, great location with food and drink options nearby. Highly recommend to any type of travellers! We'll continue to book each time we're in the area!
KatMcGillNZ (10 May 2022)
Source: TripAdvisor
Dylan (8 May 2022)
Source: Booking.com
Lovely cosy comfy room
Janina (3 May 2022)
Source: Booking.com
Jemasin (1 May 2022)
Source: Booking.com
Definitely a great choice!
Very impressed with everything about our stay. Great communication and nothing was a problem. We had a trailer on our vehicle and off street parking was available. Super clean and comfortable. Shower was amazing, loved the pressure. Good heating and comfy bed. We will definitely be back and would recommend.
Sharlene (25 Apr 2022)
Source: Hotels.com
Great place to stop off on our journey, will stay again😀
Mark (22 Apr 2022)
Source: Booking.com
We booked super last minute and later in the night, nothing was a problem, the service was amazing the room was comfortable, warm and really clean. The personal touches made us feel extremely welcomed, I would highly recommend staying here. Charlotte and Mike you guys are awesome
kaela t (21 Apr 2022)
Source: Google
Unit spacious, modern. Staff helpful and friendly, anticipating needs
Bronwyn (20 Apr 2022)
Source: Expedia
great accomodation
Room was clean tidy and well appointed, they went out of their way to supply some old towels to assist in cleaning the motorcycle. Contactless check in reduce options for method of payment. Big comfortable bed, spacious room. Supermarket next door.
diane w (20 Apr 2022)
Source: TripAdvisor
Nathan (19 Apr 2022)
Source: Booking.com
Mike and Charlotte went above and beyond to make our stay amazing. Even leaving some Easter eggs on the beds for the boys, what a treat!! Fantastic facilities, warm, quiet and very family friendly. Would 100% stay here again next time we are in Christchurch.
Lynne Huntley (18 Apr 2022)
Source: Google
Everything
(12 Apr 2022)
Source: Booking.com
Impeccably clean, new motel. Everything you need.
Impeccably clean motel. Great facilities. Good space.
Kristie (9 Apr 2022)
Source: Booking.com
A very comfortable overnighter
Our second time staying here as a break as we travel north. Very clean, comfortable and welcoming. Very well provisioned with toiletries and tea/coffee etc. Conveniently handy to hotel/restaurant next door (with complimentary drinks). Thank you.
lamcn (3 Apr 2022)
Source: TripAdvisor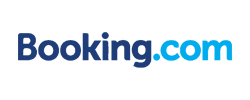 204 reviews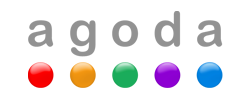 206 reviews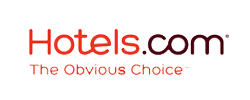 86 reviews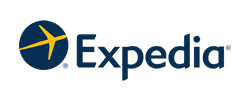 85 reviews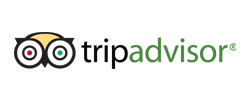 46 reviews
18 Southbrook Road, Rangiora , New Zealand